Razer DeathStalker Essential Black Wired Keyboard
The Razer DeathStalker Essential gaming keyboard is designed with a low profile chiclet keycap architecture and engineered with full anti-ghosting capabilities. Powered by Razer Synapse 2.0, the Razer DeathStalker Essential outfits you with all crucial necessities for total game dominance.
FEATURES
1. Fully Programmable Low-Keycap Chiclet Keys
Equipped with fully programmable low-keycap chiclet keys requiring only 2mm to actuate, the Razer DeathStalker Essential enables you to react faster to in-game situation and enemies. Actuation is executed instantly as your fingers move swiftly between keys.
2. Extreme Anti-Ghosting
Actuate keys with all ten fingers simultaneously and have all of them register with the extreme anti-ghosting capabilities on the Razer DeathStalker Essential. Every command is registered and executed to perfection allowing you to destroy your opponents quickly and efficiently giving you the unfair advantage constantly.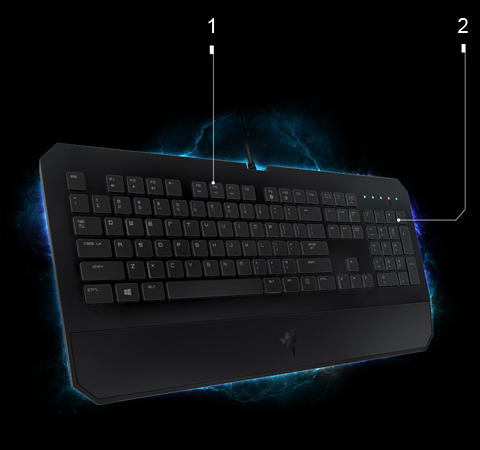 Razer Synapse 2.0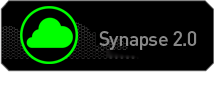 Convenience is right at your fingertips with Razer Synapse 2.0, the state-of-the-art software that syncs your gaming keyboard to a cloud based server giving you automatic driver and firmware updates and simultaneously saving your individual settings, all with a single login. Easily access and retrieve all of your gaming preference anytime, anywhere.